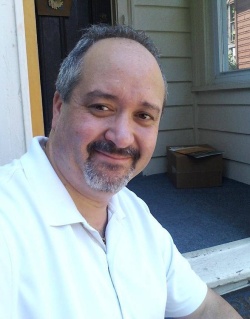 In the past twenty years, I've worked in corporate finance departments primarily in Boston, for Fortune 500 companies. I later decided to shift gears, deciding to engage in the more personal business of real estate, with Century 21 Adams KC.
My grandparents were from Italy and settled in Cambridge & Somerville. When the time came for my parents to buy their home, they chose Watertown. I graduated from Watertown High, attended college in Boston & Waltham; and started a family several years later, all in Massachusetts. Over the years, I've lived in several of the surrounding communities, and appreciating each town for their neighborhoods and residents.
I had the pleasure of living in Newton, Somerville, Belmont & Lexington; where we raised our boys. The communities were great and the experiences gained were incredible. Each community is special in their own way, restaurants, entertainment, education, community activities and more.
Living in these communities and growing up in the area, has given me a broad understanding of the areas surrounding Boston and further out, that I serve.
Recent Personal Activity:
-Lexington Resident & Coach of T-Ball J
*Century 21 Adams KC, REALTOR®
*Director of Credit & Collections, Thomson Reuters
*Senior Credit Processing, Forrester Research
I look forward to helping you….
James, REALTOR®