Testimonials…
Home Sellers Arlington – Donna & Stephen Markussen
Home/Land Buyer – Nicholas Biagiotti (Builder/Developer), Arlington, Cambridge, Watertown & Winchester
Home Seller Lexington – Marcy Leiberman
Home Buyer Waltham – Jennifer O'Brien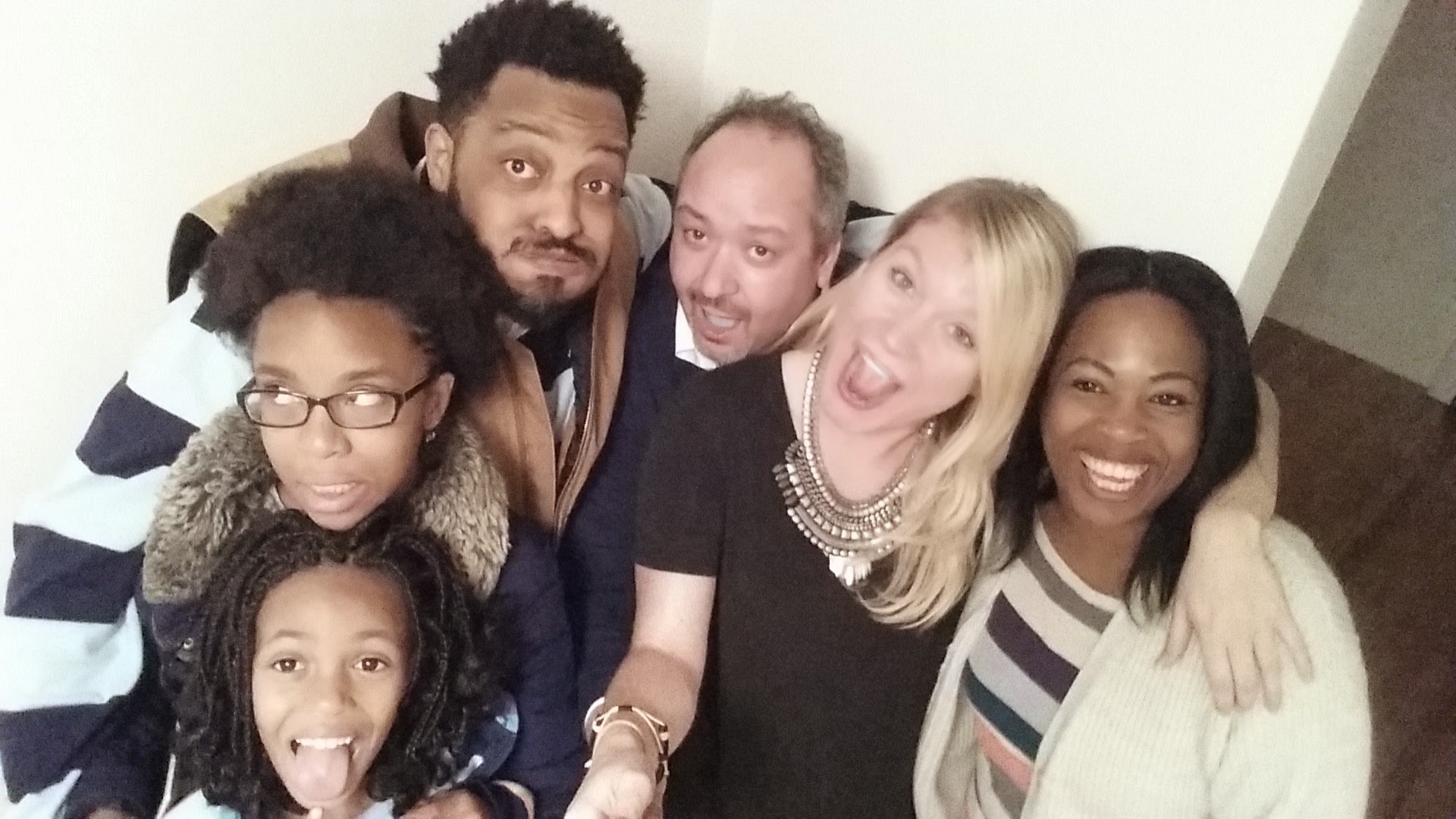 Home Buyers Arlington – Josiane & Mario Stephen and Family
James Trano worked vigorously to find us a home for over 3 years. He stuck buy us and was very encouraging whenever we would get out bid and worse when our loan was denied at a very late stage of the mortgage process. He provided council and most importantly, Hope. James also put me in touch with a team of a good lawyer, mortgage broker and contractors that were key players in helping us get in to our dream house. Century 21 is very lucky to have a person like James Trano on their side and so was I, my wife Mercedes and our daughter Adriana. Thank you James.
Home Buyer – Andrew and Mercedes, Arlington
Very helpful and on top of the buying process. Kept me updated and let me know the current status at all steps. He assisted me in purchasing my first home, a $330k condo. I was very satisfied with his service and recommendations, and would use him again.
Home Buyer – Michael N., Waltham
James was the best and I have the greatest appreciation for his efforts and work on our behalf. He especially made things easy for me down the closing stretch, in ways that I would think are beyond the call of duty for many REALTORS.
Home Buyer – Stephen M., Arlington
I have just completed a similar review for James for the sale of my house (Condo in Watertown MA). Please see my comments for service rendered there. It's worth adding a couple of additional comments here. We switched strategies towards the end of the year and focused on finding homes in Belmont rather than Lexington. James was very patient with us and helped us familiarize ourselves with the housing market in Belmont. He kept us updated about houses that were on the market, sent us market analysis of the inventory.
In the end, the house that we bought was sale-by-owner which James spotted early which helped us get there early and get some of our questions answered early thus helping us commit to buying this house. It's been almost two months, and we love it and so grateful that we are able to find this house just in time before school started for our kids. One of the amazing characteristics of James is his ability to follow-up and stay on top of things. I was getting from and sending texts to James well into the night, sometimes at midnight. He was constantly available which helped us sort out the various concerns about buying of this house. James scheduled and got quotes for all the issues that came up in the inspection report, and scheduled the follow up home visit with the seller.
The buying of our house came at a very busy time for our family and having James take care of all the detail was greatly appreciated. Similar to our experience in selling our home, James was very generous with his time and went over and beyond in the buying process as well. As a small example, after we bought the house, we went on vacation and had some trouble connecting the internet and cable to our new house. James offered to meet the repair person at our house while we were on vacation so that the kids will have internet and TV when they get back to their home. How amazing and unexpected was that!
I gave James a 10+ all around for the sale of my home. While I would recommend him wholeheartedly, the 9's here reflect how frustrating it was to find a house over the spring and summer in Belmont. This is not James' fault, but the market was really sluggish for buyers, very few houses on the market and we spent a few weekends seeing open houses that we didn't think fit our needs. I would not want the 9s to detract from the excellent service we received from James and his broker and we would clearly recommend both to our family and friends.
Home Buyer – Jamal & Maysoun, Belmont
By nature, I am demanding with high expectations and James was a complete Rock Star by my book. I would not hesitate to recommend him to anyone that I know. We met James at an open house almost 2 years ago; he stayed in touch and helped us familiarize ourselves with the market and the value of my house. Last year, we decided last minute not to list our house and he and his broker were very respectful of our decision and did not feel pressured to do so. When we finally listed our house, the process was very professionally handled and efficient.
Here's a synopsis of the timelines: We decided to list our house on a Tuesday, the photographer was scheduled for Wed., the house listing went online on Thursday, broker tour on Friday, two open houses on Saturday and Sunday, and we accepted an offer, above asking price with favorable conditions by the following Tuesday. Many issues came up in the sale of the house; I will highlight a couple to showcase James exemplary service.
Firstly, it was clear that the fire inspection was not going to pass. James helped in the sourcing and scheduling of the electrician for the rewiring of all the fire alarms. He has a wide network of contractors and without fail they have come through for us. What was remarkable about this particular issue is that we were on vacation when the work was scheduled. It was unavoidable, but the electrician has left some holes in the ceiling and walls that required a handyman to patch and paint the holes. James tried to schedule a handyman but was unable on a short notice. To our amazement, he found out that he spent a late evening with his son doing the work himself on our house. This work was done 2 days before closing so it was critical that it gets done. Clearly, this was beyond our expectations and above and beyond the tour of duty and we were immensely grateful for his dedication.
Secondly, and more noteworthy and remarkable was the way that James handled some title related issues that showed up at the last minute. This is a long and convoluted story but suffice it to say that James spent more time helping us than 5 different law offices combined. He was resourceful in finding the owner title insurance company (we were on vacation), he figured out through incredible detective work that one title issue was a non-issue (5 different law offices did not spot it), he spent endless hours on the phone with my bank and their hierarchy trying to resolve two title issues that were wrongly discharged. He was again more effective than my own lawyers! I did not think that I will close on my house and was getting ready for backup plans. I have no doubt in my mind that without James' help my house would not have sold. We were encountering a difficult buyer that would not accept indemnification and all title irregularities needed to be resolved ahead of the sale, and they were in record time. Well done James!
I mentioned his network earlier and I want to highlight another example. The office recommended a paint job for the exterior of the house before selling. We called a number of painters and James referred us to someone that did the work on his mother's home. The guy was professional, punctual, got the job done with care at half the cost of the other quotes that we got. We have since recommended him to a number of our friends and was hired by two. James is a very nice person and cares about his clients. He is very resourceful, patient, and a dedicated agent and we were lucky to have met him and happy to have hired him to represent us in the sale and buying of our home.

Home Seller – Jamal & Maysoun, Watertown
We were very grateful to James Trano and Steve Savarese for guiding us through the new-to-us process of buying a home–with their help, we were able to navigate the complexities of house shopping, offering and purchasing with confidence that we were meeting all our requirements and at the same time having our needs looked after.
Home Buyer – Regina & Matthew, Woburn
Very easy to work with, made the experience of selling my home less stressful and was always helpful with making decision . They were always available when things came up and work very hard at getting any request asked of them done.
Home Seller – Donna R., Winchester
We love James as a person and choose him for his warmth, charisma, energy, and empathetic nature during this personal and difficult process. James will do anything you ask and continually displays enthusiasm for the field. 
Overall, we were pleased that we went with Century 21 over the many other companies that we could choose from locally and we are glad to have shared our final Arlington memories with this team.
Home Seller – Heather & Brian, Arlington
James was a very helpful REALTOR® regarding the purchasing of the our property in Roslindale. We had very specific requirements and he did a great job of locating a property that suited our needs.
Home Buyer – Andrew & Rachel, Roslindale
It was a tough road, but we made it! We appreciate all of the time and effort of you and Adam.
If we know of anyone who is buying or selling, we'll put in a good word.  
Hope you had a nice holiday
Home Seller – Julie & Troy, Cambridge
I am writing to express my pleasure with real estate agent James C. Trano, who represented me in my recent purchase of a condominium. James guided me through the entire process, from loan pre-qualification to searching for houses to making an offer and closing the deal.   I credit James with a smooth, stress-free home-buying experience.

This was my first purchase of property, and never have I had such a pleasurable experience.  James is savvy, personable and knows the market inside and out. I never could have gotten my dream home without him.To reiterate, I am nothing but pleased with James and his expertise and recommend him to everyone.Home Buyer – Anthony, Malden
James just helped us find a perfect house. He is a very patient, responsible and knowledgeable agent. We enjoy the experiences working with him. 
Home Buyer – Yingxia & Chenhui, Natick